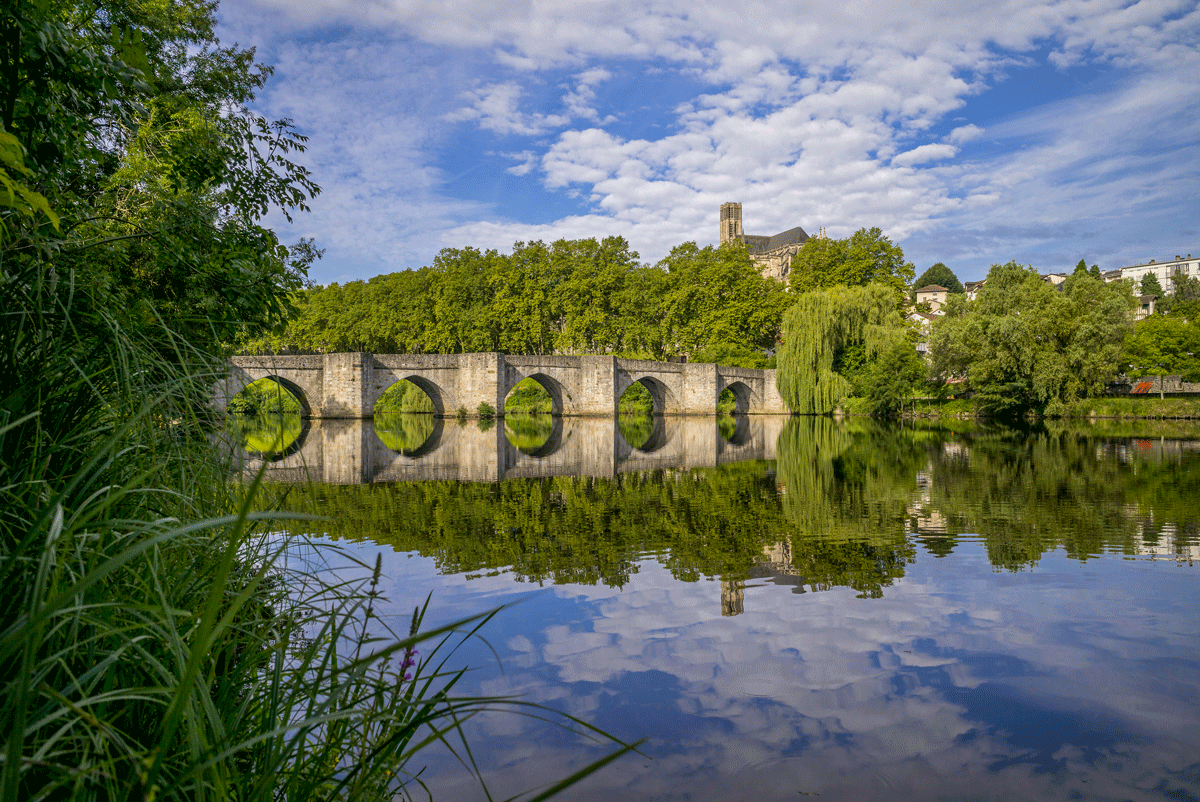 Good advice from THEO
A successful getaway in the heart of Limousin
Located very close to the city center of Limoges, THEO is the ideal starting point for a trip to the heart of Limousin !
If you don't know what to visit during your stay with us, don't hesitate to ask reception for advice. Our team of enthusiasts will be happy to share their recommendations and tips with you in Limoges and its region.
In the meantime, you can also start planning your limousine getaway with this small, non-exhaustive selection of things to see and do in Limoges !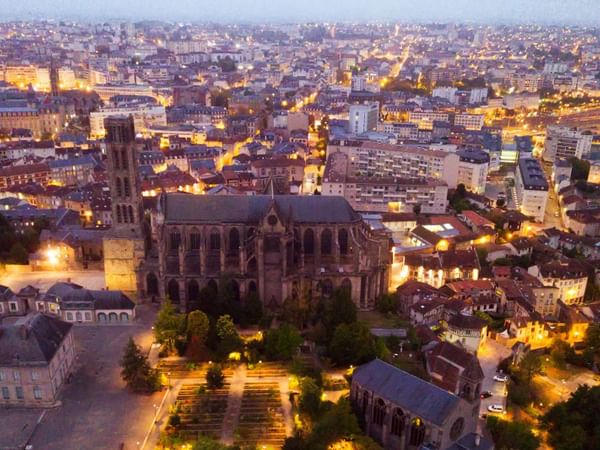 Visit Limoges
Named "UNESCO creative city" in 2017, Limoges is particularly known for its porcelain, a true pillar of the Limoges industry since the 18th century. To learn all the secrets, we invite you to follow an initiatory journey between the Adrien Dubouché National Museum, the exhibitions of the Conservatory of Arts and Techniques, the Bernardaud Foundation, not forgetting the porcelain factories and the factory outlets.
Beyond porcelain, Limoges also has an important architectural heritage, as evidenced by the impressive Saint-Etienne cathedral, the half-timbered buildings in the Boucherie district, or the medieval bridges of Saint-Etienne and Saint-Martial.
If you like museums, take a trip to the Museum of Fine Arts, more commonly known as the "Musée de l'Evêché", where you can admire four collections of works: one devoted to Limousin enamel, another to the history of Limoges, the Beaux-Arts collection made up of paintings, sculptures and drawings and finally that of Egyptian antiquities.
Sports friends, Mathieu, the manager of THEO, has not forgotten you! For a 100% Limoges experience, he advises you to attend a CSP Limoges Basket match. With many more French and international championship titles to its credit, the city's basketball club is indeed one of the most renowned in Europe. Take advantage of the unique atmosphere that reigns at the Palais des Sports de Beaublanc to watch a match from the bleachers !
Nearby must-sees
If you have already visited Limoges and have some time left in the region, do not miss the Center de la Mémoire in the martyred village of Oradour-sur-Glane. Located about twenty minutes from your hotel, this village is known throughout the world for bearing the traces of the massacre of its population by a unit of the Waffen SS on June 10, 1944. You can discover a permanent exhibition there housing documents from archives, testimonies, stories and films, as well as traveling exhibitions.
And for a lighter getaway, go to Lac des Saint-Pardoux. In an area of nearly 330 hectares, this lake is ideal for an outing with family or friends. Indulge in multiple water activities such as sailing, pedal boating or canoeing. It also has 3 beaches to enjoy sunny days and is an ideal fishing site for amateurs and more experienced alike.