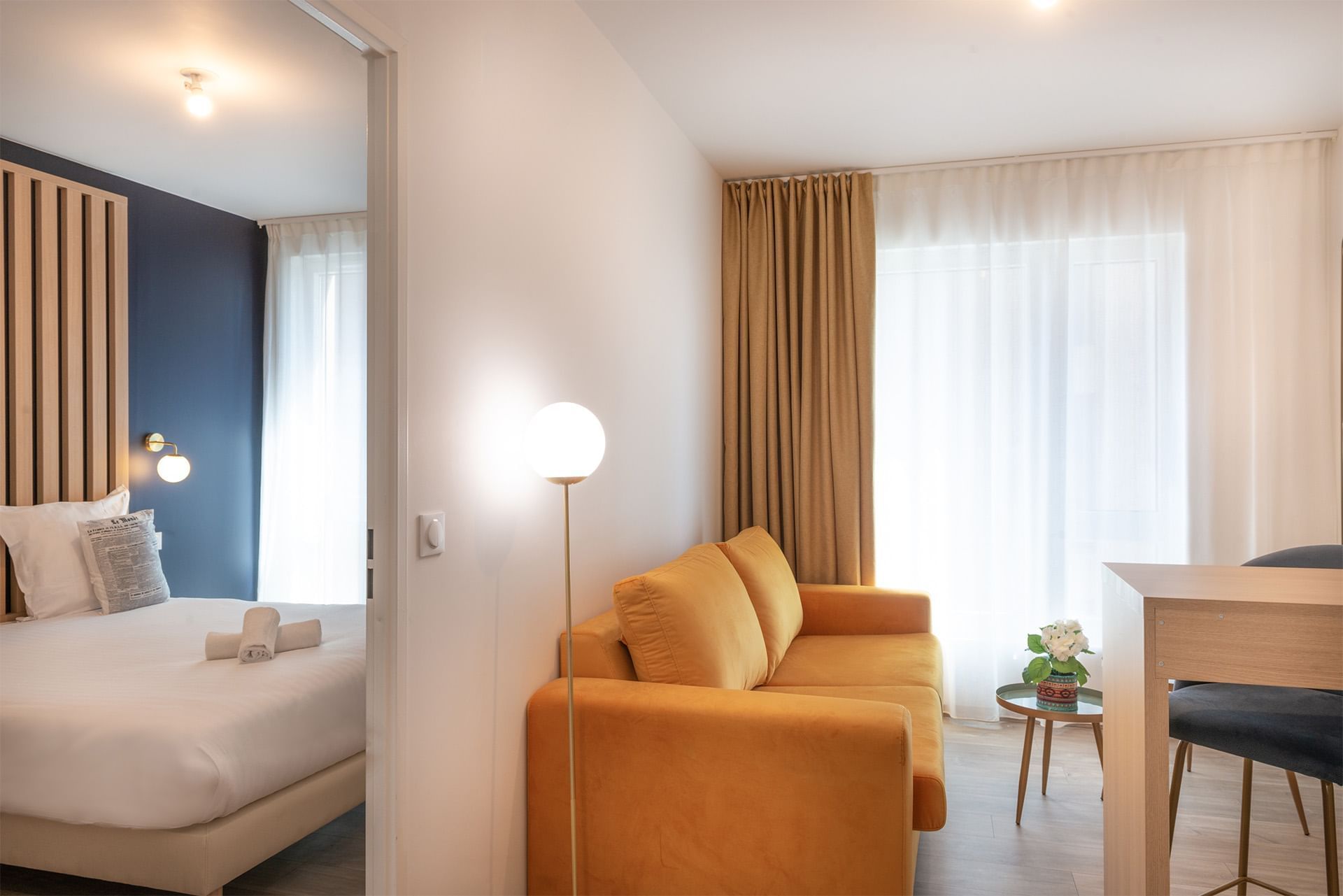 Customer reviews
Find out what makes THEO that little extra !
Entirely renovated and redesigned to offer you a real living space, the THEO hotel is both comfortable accommodation offering excellent value for money, a perfectly equipped co-working space, but also a friendly bistro and a shop featuring highlighting products from the Limousin region. It's simple, THEO is unique!
To find out what makes our little extra, read the reviews left by our guests...
Good value for money

For the price and the excellent location, this is a perfect hotel for an overnight stay. Rooms are clean, could do with a makeover, beds are comfy and breakfast is fresh and plenty of variety. Staff are always friendly. Well placed for good restaurants too.

2022-05-03
Simple mais confortable

Séjour d'une nuit en famille avec 3 ados. Nous avons eu l'agréable surprise d'avoir 2 chambres communiquant avec une entrée privée commune. Bonne insonorisation par rapport à l'autoroute toute proche. Petit déjeuner simple mais complet et bon. Je recommande. Petite déception: impossible de dormir la fenêtre entr'ouverte car trop proche du bruit des voitures de l'autoroute.

2022-04-18
One night, 2 adults and 2 small dogs.

Smallish room but clean and tidy. Breakfast good.

2022-04-07
Short stay

Fully convenient for the 2 nights I stayed in Limoges.

2020-12-19
Correct mais hodeur d'humidité en arrivant

I will give you a response in English, as you do not take into account I'm French, from Toulouse. Bâtiment sympathique, chambre propre, fonctionnelle, bien pour le prix.

2020-09-01
Very good for the price

Clean, good bed, nice staff. Quiet. Nothing to complain about.

2020-08-12
Great overnight stopover

This is the perfect location to break up a long drive. Hotel was comfortable with numerous places to eat close by. I would definitely consider using again.

2020-08-03
Great service

I was humbled by the very kind service of the secretary, she was very helpful and open for conversation. Pity that i could not have said goodbye. Everything else was great, clean room and easy/fast check in/out

2020-08-01
Nice stopping point

Friendly welcome and comfortable bed. We stopped on our trip and have no complaints whatsoever.

2019-11-01
Handy location, good value for money

This hotel is well placed for a stopover, it is functional, clean and comfy with a good breakfast, excellent value for money

2019-09-05
Excellent rapport Q/P

Tout est optimisé pour tirer les prix vers le bas, sans dégrader la qualité globale. Entre autres, le petit déjeuner, ou le design de la chambre; un seul bémol : la douche, où il ne fut pas être "large" et difficile de ne pas arroser le plancher

2022-05-23
Très bien

Le personnel est accueillant et disponible. J'ai pu avoir la chambre dès 12h. J'ai bénéficié de la soirée étape. Le restaurant associé propose une restauration de qualité et un très bon accueil.

2022-05-21
La propreté et l amabilité

Chambre très propre et personnel sympathique petit déjeuner correcte le seul bémol le bruit de mes voisins chambre arrivée tard dans la nuit

2022-05-18
chambres très sombres mais assez silencieux

éclairage des chambres à revoir. Aucun éclairage au plafond. Bon pour 42€ ça ira

2022-05-06
Très bien

Excellent rapport qualité/prix. La chambre est petite mais fonctionnelle et très propre. Par contre la TV ne marchait pas, elle était bloquée en mode veille, et le lit superposé est en fait une mezzanine avec lit simple. On a bien dormi, le lit est confortable, pas de bruit, eau bien chaude. C'est parfait pour une halte. Le petit déjeuner est copieux. L'accueil est sympathique. Très contente de mon passage.

2022-05-04
Hôtel très accueillant

Très bon accueil Chambre de bonne dimension Literie impeccable Petit déjeuner sympathique Je recommande

2022-04-30
Excellent

Amabilité du personnel, bonne literie, chambre propre et fonctionnelle. très bon rapport Prix/Service

2022-04-21
Accueillant

Merci pour l'accueil, super et superbe équipe. Qualité, prix, rien à redire.

2022-04-16
Avis

Correct mais salle de bain douche à revoir... Bon wifi, assez grande chambre...

2022-04-15
Très bon rapport Qualité/Prix

Très bon accueil, Petite chambre très propre et bien insonorisée, nuit calme malgré proximité autoroute, Petit Déj simple mais bon et à volonté , et tout çà pour 50 euros

2022-04-14