THEO co-working space
An environment conducive to work
Intended for freelancers, nomadic workers and business travellers, THEO's co-working space is also an answer to those who wish to change their surroundings from time to time.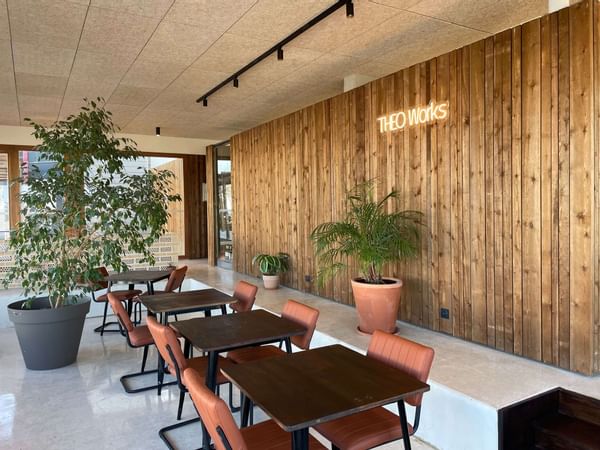 Composed of a large bright open-space, semi-closed corners for more privacy and a phonebox to organize your calls and video conferences, it is equipped with all the necessary equipment so that you can work as if you were in the office!
The little extras of THEO :
Ergonomic furniture
A secure Wi-Fi connection
A printer
Access to the hotel bar and restaurant
Contact us now to find out about our prices and availability.