THEO private offices
Modular and warm workspaces
For THEO, a successful meeting is a meeting that allows you to achieve your goals! To put the odds on your side, you can count on the warm atmosphere of the hotel's private offices.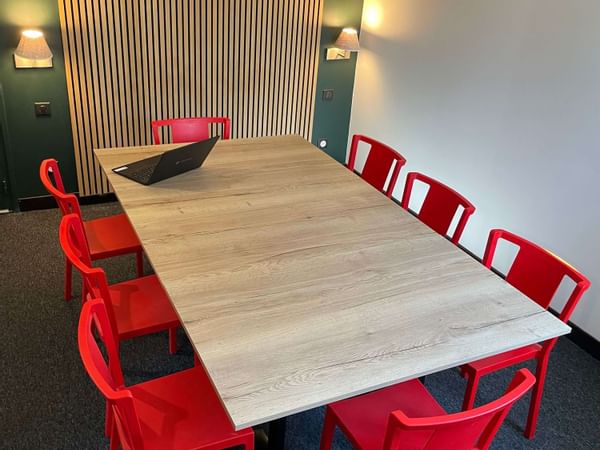 Within our establishment, 5 rooms have indeed been designed as modular spaces and equipped with cupboard beds which, once folded up, turn into offices that can accommodate 4 to 6 people.
Our goal: that you can feel at home in a working atmosphere!
The little extras of THEO :
Ergonomic furniture
A secure Wi-Fi connection
A printer
Access to the hotel bar and restaurant
Contact us now to find out about our prices and availability.