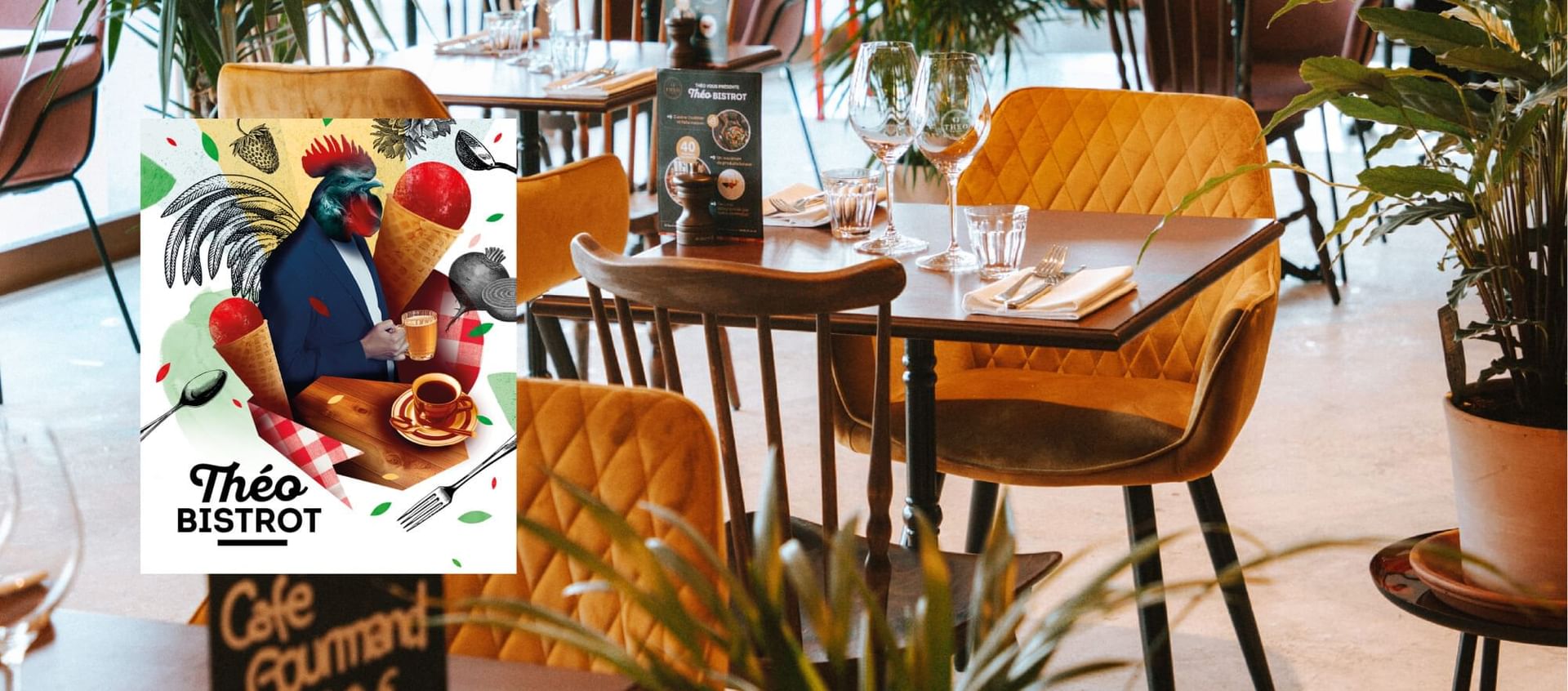 THEO Bistrot, friendliness and delicacies on the menu.
Here, conviviality is the key word!

Located on the ground floor of the hotel, the THEO Hotel's catering area welcomes you in a pleasant and warm environment to refresh you, entertain you and eat simply, with local products, and enjoy a break in a good mood.
The pub
For lunch and dinner, the THEO bistro invites you to discover a menu that is both simple and gourmet, in the bistro spirit and respecting the seasons. Local specialties, charcuterie and cheese platters, burgers, croque-monsieur... Enjoy a gourmet break without fuss!
Opening scheduled for December 2022.
Close Friday evening Saturday and Sunday
Special evenings can be organized on Friday and Saturday evenings, find the program in our newsletter
Hours :
12 p.m. to 2 p.m. for lunch
From 7 p.m. to 9:30 p.m. for dinner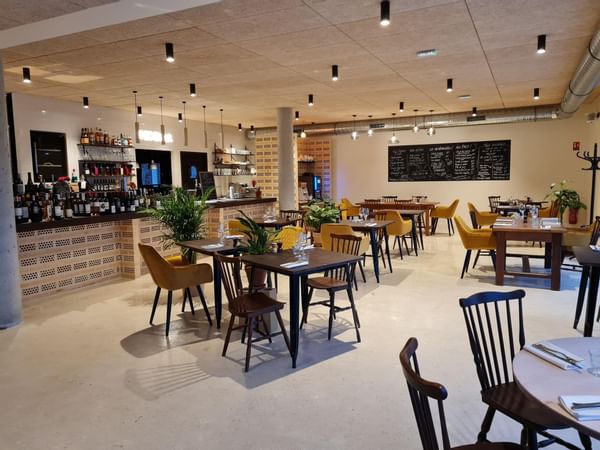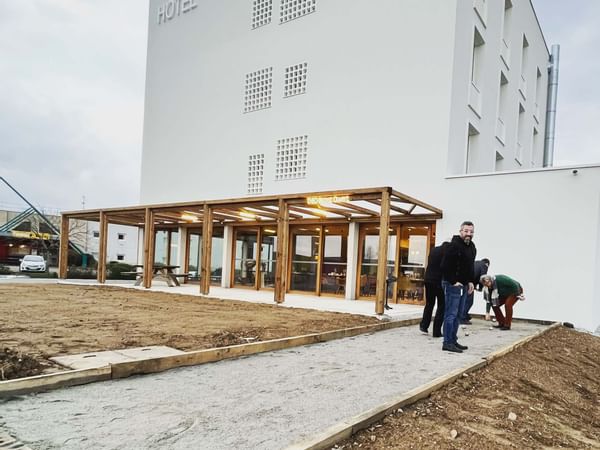 Coffee
During the day, come and relax with a drink in our modern and warm café, or on our pleasant shaded terrace. The THEO café team will be happy to offer you a selection of hot and cold drinks.
Horaires :
From 9 a.m. to 12 p.m.
From 2 p.m. to 6 p.m.